Thematic Series
Sustainability of Concrete Bridges/Structures
Guest editors:
Jiann-Wen Woody Ju, University of California at Los Angeles
Tengfei Xu, Southwest Jiaotong University
Guotao Yang, Qingdao University of Technology
Leo Gu Li, Guangdong University of Technology

Damage mechanism and control for bridges in earthquake
Guest editors:
Canhui Zhao, Department of Bridge Engineering, Southwest Jiaotong University
Peng Pan, Department of Civil Engineering, Tsinghua University
Aijun Ye, Department of Bridge Engineering, Tongji University
Cancan Yang, Department of Civil Engineering, McMaster University
Kailai Deng, Department of Bridge Engineering, Southwest Jiaotong University

Load Evaluation and Condition Assessment for Coastal Bridges
Guest editors:
Guoji Xu, Department of Bridge Engineering, Southwest Jiaotong University
Kai Wei, Department of Bridge Engineering, Southwest Jiaotong University
Teng Wu, Department of Civil, Structural and Environmental Engineering, University at Buffalo (UB)
You Dong, Department of Civil and Environmental Engineering, The Hong Kong Polytechnic University
Zhengshun Cheng, State Key Laboratory of Ocean Engineering, Shanghai Jiao Tong University (SJTU)
Aims and scope
Advances in Bridge Engineering (ABE) is an open access journal sponsored by Southwest Jiaotong University in China. It aims to form an international platform for the academic and technical communication on the timely progress in bridge engineering. It is also a significant place to share the latest achievements in bridge engineering between China and the world. Topics include but not are limited to:
Innovation in the structural styles of bridges
Innovation and application of new materials
Loads determination and effects evaluation
Static and dynamic behavior for complex bridges
Resistance of wind, seismic or other disasters
Dynamic effects and running safety of the traffic on bridges
Health monitoring and damage identification
State assessment, reinforcement, and maintenance
Artificial intelligence and big data
Construction technology innovation
Bridges for new types of transportation
Interdisciplinary innovation and application
Editors-in-Chief
Shunquan Qin serves as Academician of the Chinese Academy of Engineering for his lifelong contributions to bridge Engineering. He is the chairman of China Railway Major Bridge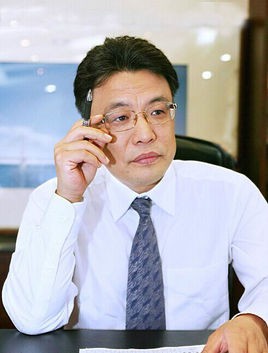 Reconnaissance & Design Institute Co. Ltd., deputy director of Bridge and Structural Engineering Branch of China Civil Engineering Society. He is also the distinguished professor in Southwest Jiaotong University. He established the theory of unstressed state control method for the bridge construction in stages and applied the method to more than 30 long-span bridges. He promoted the innovation of the industrialized and standardized construction method for the long-span bridges, and the development of integral prefabrication and erection technology for the bridges across the sea or on the railway passenger special lines, such as Dashengguan Yangtze River Bridge, Zhengzhou Yellow River Railway Bridge, Donghai Bridge, Hangzhou Bay Bridge, Macao Xiwan Bridge, Lhasa River Bridge on Qinghai-Tibet Railway, Wuhan 27 Yangtze River Bridge, Bangladesh Paksey Bridge, Huanggang Railway Bridge, Tongling Yangtze River Bridge, Anqing Yangtze River Bridge, Wuhan Parrot Island Yangtze River Bridge and Hong Kong-Zhuhai-Macao Bridge. He invented 50 Patents, published 3 academic monographs.
Professor Yongle Li, head of the Department of Bridge Engineering in Southwest Jiaotong University. He was selected successively as the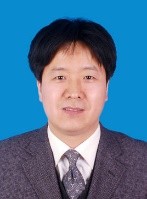 winner of the National Outstanding Youth Fund, Cheung Kong scholar, a leader in scientific and technological innovation of the National Ten Thousand Plan. As the head, he organized and leads the "bridge wind resistance and driving safety" innovation team in Sichuan Province. He is the core member of the innovation team of the Ministry of Science and Technology, the main member of the national innovation and intelligent introduction base. He is also the member or director in 8 academic societies or sub committees. For a long time, he conducts the research on dynamic performance and driving safety of long-span bridges. He published more than 200 journal articles, including more than 80 SCI indexed papers and over 100 EI indexed papers.
Annual Journal Metrics
Speed
19 days to first decision for all manuscripts (Median)
26 days to first decision for reviewed manuscripts only (Median)

Usage
77,774 Downloads (2021)
367 Altmetric mentions (2021)
ISSN: 2662-5407 (electronic)