Dear Colleagues:
Journal Advances in Bridge Engineering is pleased to announce this call for papers for a special issue: Innovative Applications of UHPC in Bridge Engineering. This special issue aims at promoting high-quality papers in UHPC bridge field and contributes to the technology and knowledge advancements.
The encouraged topics include, but are not limited to:
Innovative applications of UHPC for bridge rehabilitation and preservation
Innovative structural systems and applications of UHPC for new construction
Additive manufacturing with UHPC for bridge applications
Structural performance and design of UHPC bridge elements
UHPC design for extreme events, e.g., earthquake, fire, and impact loading.
Innovations related to macro- and micro-scale reinforcement of UHPC e.g. novel fiber types, reinforcing bar types, prestressing strands, and bond performance.
Service limit state design, durability and life-cycle analysis of UHPC bridge elements.
The submission is open now! The prospective authors are encouraged to submit their manuscripts online to Advances in Bridge Engineering through link https://www.editorialmanager.com/aben/default2.aspx and select Special Issue: Innovative Applications of UHPC in Bridge Engineering. The manuscripts will go through regular peer review process before being accepted. Please visit the journal website for additional instructions.
Timeline: Manuscript submissions are accepted from now until Dec 31, 2023. The peer-review process will complete within 4-month of submission and no later than May 15, 2024.
Guest Editors: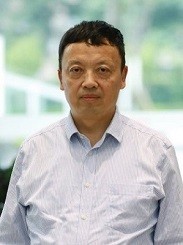 Prof. Xudong Shao, Hunan University
Prof. Xudong Shao, head of the Department of Bridge Engineering, works at the School of Civil Engineering, Hunan University. Prof. Shao's research focuses on long-span and high-performance bridge structures. His research work has led to over 300 journal publications and 38 invention patents. His invention has been applied in numerous real-world bridges. For example, Prof. Shao innovatively proposed to use UHPC overlay to strengthen steel orthogonal bridge deck, which has been adopted by more than 100 bridges in China. In addition to research excellence, Prof. Shao led the development of two national standards: 《Technical Specifications for Application of Ultra High Performance Concrete for Highway Bridge and Culverts》and 《Specifications for Design and Construction of Steel-Super Toughness Concrete Composite Deck》. He also authored seven textbooks on bridge engineering and UHPC, which have been adopted by more than 100 universities.
Prof. Ran Ding, Tsinghua University
Dr. Ran Ding is currently an Associate Professor in the Department of Civil Engineering, Tsinghua University, Beijing, China. He received his Ph.D. and Bachelor degree in Civil Engineering from Tsinghua University in 2016 and 2010, respectively. He is the principal investigator of 7 national research projects and has published more than 60 academic papers. His research interests include steel-concrete composite structure, new material based structure including UHPC and ECC, structural analysis and etc.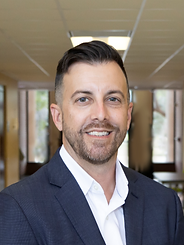 Prof. Zachary B. Haber, University of South Florida
Dr. Zachary Haber is an Assistant Professor of Structural Engineering in the Department of Civil & Environmental Engineering at the University of South Florida. Before joining USF in 2023, Dr. Haber spent eight years as a researcher at the United States Federal Highway Administration's (FHWA) Turner-Fairbank Highway Research Center. During his tenure at FHWA, Dr. Haber led structural engineering research on ultra-high performance concrete (UHPC), modular bridge systems, seismic design, and bridge preservation. Additionally, Dr. Haber has led national efforts in the United States to mature and promote the use of UHPC for bridge preservation. Dr. Haber completed his BS and MS in Civil Engineering at the University of Central Florida, and his PhD at the Univeristy of Nevada, Reno. Additionally, he is a registered professional engineer in the state of Florida and a reviewer for numerous peer-reviewed engineering journals.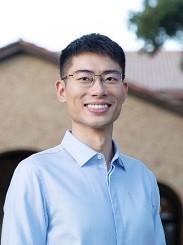 Prof. Yi Shao, McGill University
Dr. Yi Shao is an assistant professor at Department of Civil Engineering, McGill University. He received his B.S. from Hunan University, and his M.S. and Ph.D. from Stanford University. He worked as a postdoctoral scholar at University of California, Berkeley. He is a voting member of ACI 239-C: Structural Design on UHPC. Dr. Shao has published more than 20 academic papers in high-profile journals and international conferences. Dr. Shao's research focuses on (1) developing simulation techniques and structural design methods for reinforced UHPC members (2) developing sustainable, resilient, and adaptable structural system using various advanced technologies such as UHPC, topology optimization and AI generative tools.